Here are the projects we'll make at the Relay for Life fundraiser on April 20th. I sure hope you can join us to benefit this cause that's so important. You can see more details about the fundraiser
here.
We will make four projects - 2 cards, a treat pouch and a corner bookmark. Two of the projects can be customized.
Participants will be able to select the sentiment for the Wild Wasabi card. Any stamp from Teeny Tiny Wishes will fit in the Word Window punch. As you can see, there are lots of options: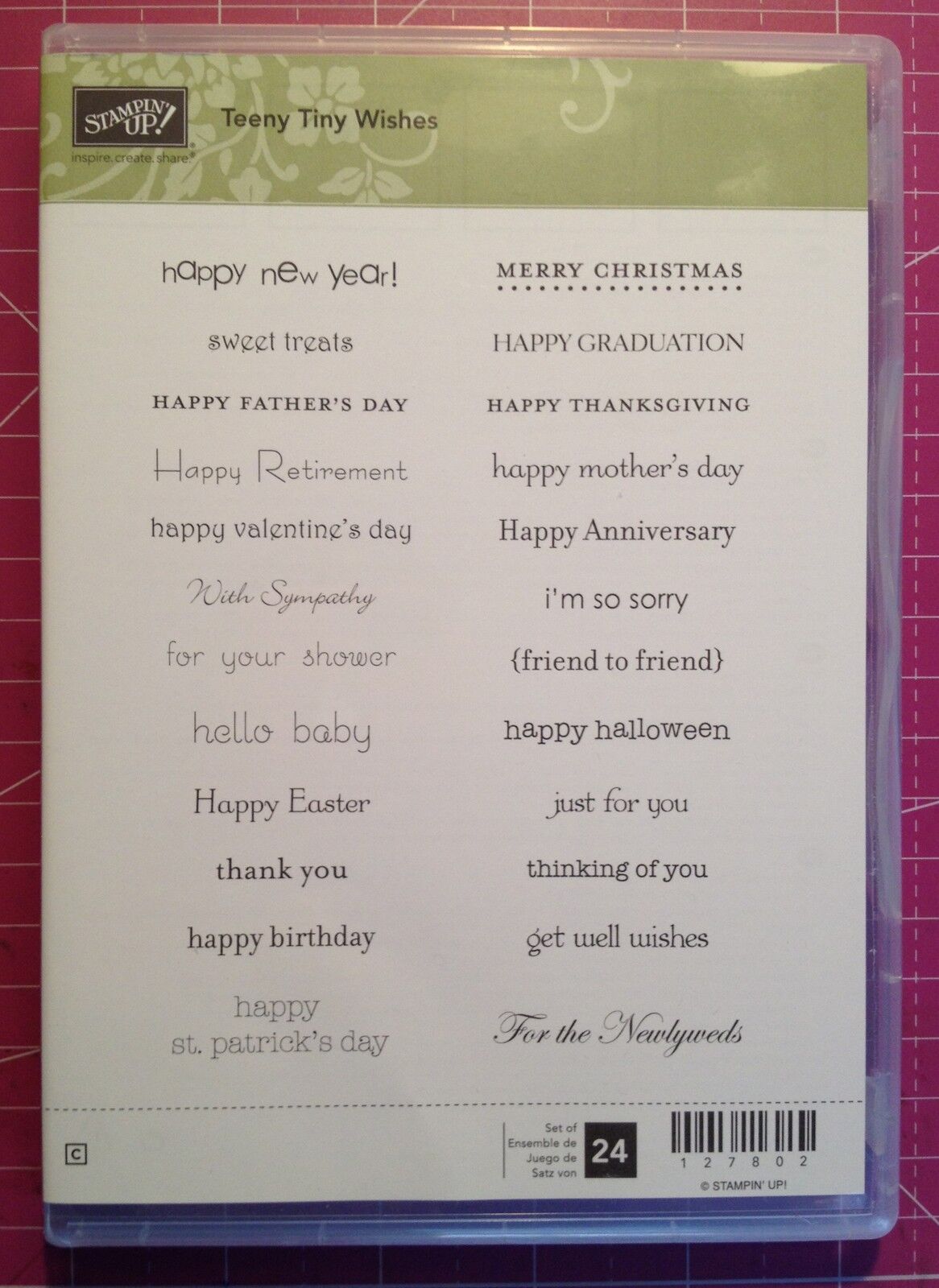 There are three option for the treat pouch "FRIEND" (shown in top picture), "congrats grad" or "Happy Birthday". The bottom treat pouch is shown with candy to give you an idea of how to fill it.
Here's the bookmark in a book. It goes over the corner of your page so that it doesn't fall out.